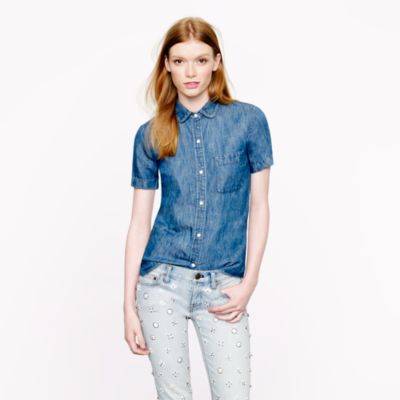 I am currently lusting these things. I feel like my wardrobe is currently incomplete without these items. I have worn my one denim shirt to death and though I love the faded  color it has now acquired, I know that it sorely does need an assistant. 
I crave this white blazer from Zara. I am convinced all of my outfit is incomplete without it. I am totally convinced this is the ultimate blazer all my dresses, skirts, shorts and pants need to achieve that total chic look. Sigh!
Do I really need to say much? These Asos jeans are puurrrfect!
You know we all need that knock about chic sandals, flat enough to get you through the day but with a little heel to ensure your posture is still right and give you that needed little height.
These yellow sandals will give me all the color I need as well as comfort with that touch of Glamour. The rubber sole is perfect for this rainy season too. That's what i tell myself but then it is the truth.
And finally this silver clutch will make every outfit in my wardrobe werk!
Denim shirt- here, sleeveless white blazer- here, ripped jeans- here, black sandals- here, yellow wedge sandals- here, silver clutch- here